THE CLUB.
A Group Personal Training Facility — Our pride and joy, The Cobalt Club is our home. A community based gym run as dynamic weight-based classes designed to sculpt, strengthen and tone your body. Your Cobalt Coaches will teach and correct your form + technique, help you to feel your best & ensure the whole process is enjoyable. Most importantly, we welcome you into the most fun and supportive environment… Come see what it's all about!
BOOK A CLASS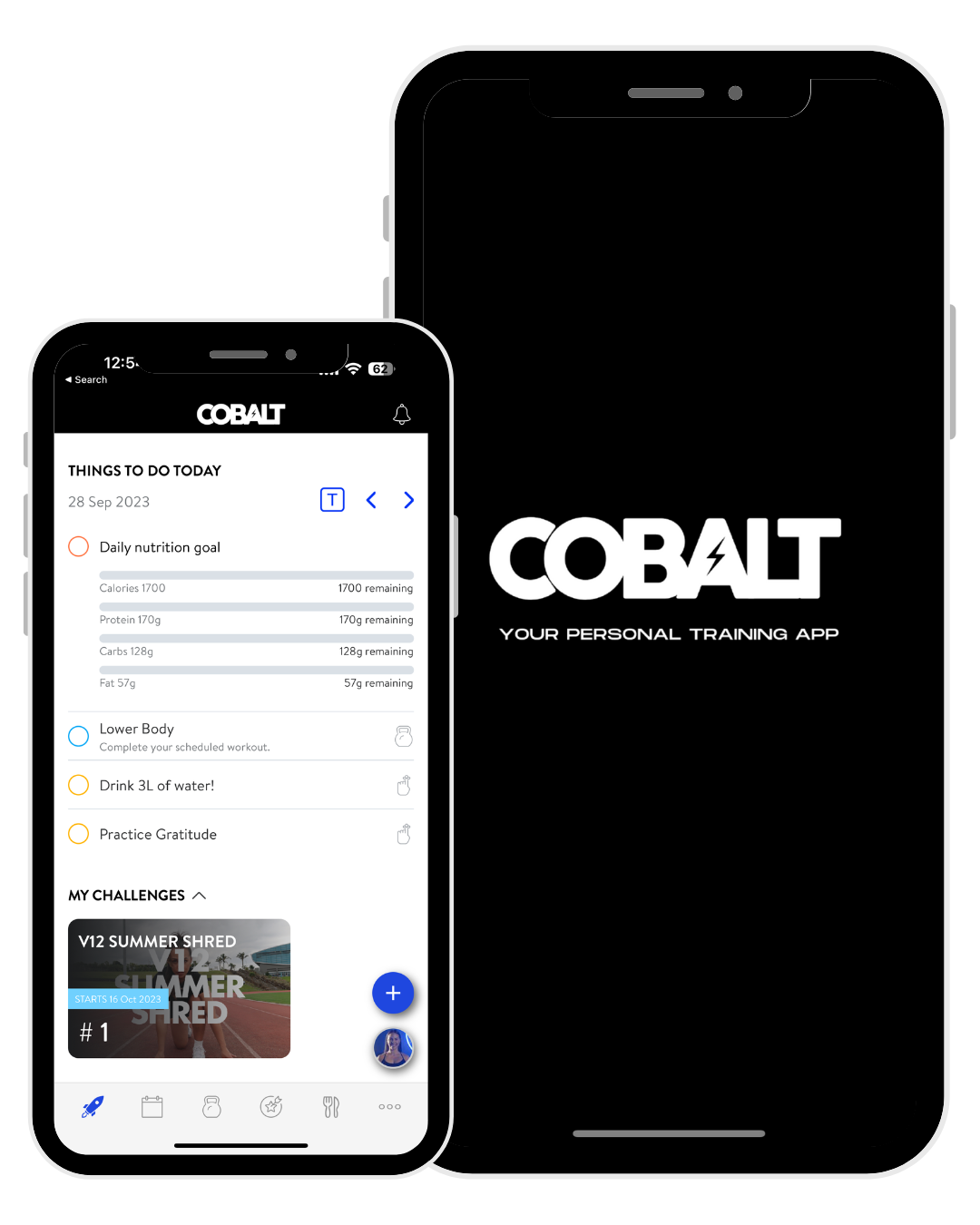 COBALT+
Join the Club from anywhere around the world! Follow one of our online programs, track your workouts, nutrition & progress. Connect with your coaches, our online Cobalt Community, plus so much more through our very own Cobalt+ App.
SCULPT 8 WEEK PROGRAMS
Our Online Sculpt Programs are designed specifically around our expertise: helping clients sculpt, strengthen, tone & tighten. Each program is slightly different but all include an 8-week training guide, plus nutrition coaching with your individual calories + macros calculated for you. You'll also have full access to chat with your coaches throughout this time.
All Sculpt Programs will accept new weekly intakes, beginning every Monday.
SOUNDS LIKE ME
ONGOING TRAINING PROGRAMS
$1 A DAY $7 A WEEK
LIFESTYLE is here to continue to assist you in your health & fitness journey. An affordable, structured training program with no strings attached. The Cobalt+ app remains your PT in your pocket, and is here to fit into your lifestyle - longterm.
SOUNDS LIKE ME