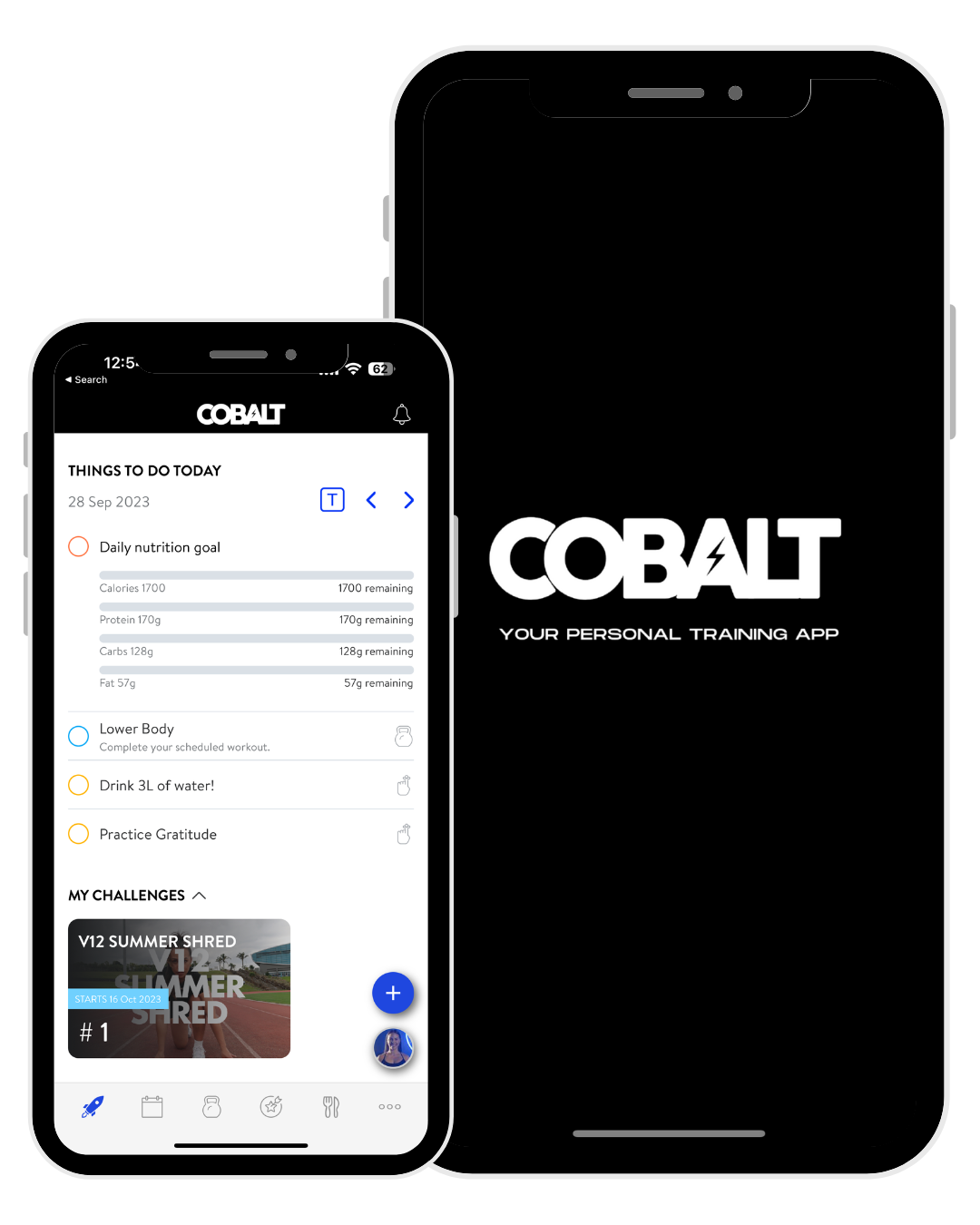 PAYMENT OPTIONS
Your options:
$199 Upfront
2x Payments of $115
6x Payments of $40
HOME OPTION

Choose this option if you are training from home, new to exercise or require a more simpler program for any reason. You will follow the same program structure with slight modifications to equipment and reps/sets. You do have the option to switch programs if you do decide it is not right for you.

EQUIPMENT REQUIRED:

A set of dumbbells - We have Adjustable DB's for sale on our website.
Cobalt Resistance Band Pack or something similar
A Bench or Yoga Mat for the floor
Food scales - for nutrition tracking

*Please note: this program can also be completed at a gym

GYM TRAINING PROGRAM

Choose this option if you have gym access and are at an Intermediate to Advanced Fitness Level. During this Summer Shred Challenge you will be prescribed 4-5 main strength/weight workouts for your weight days & you'll have access to a folder of a bunch of different On Demand workouts to choose from for your HIIT/cardio days. E.g outdoor, group, partner, emom, etc!